Blog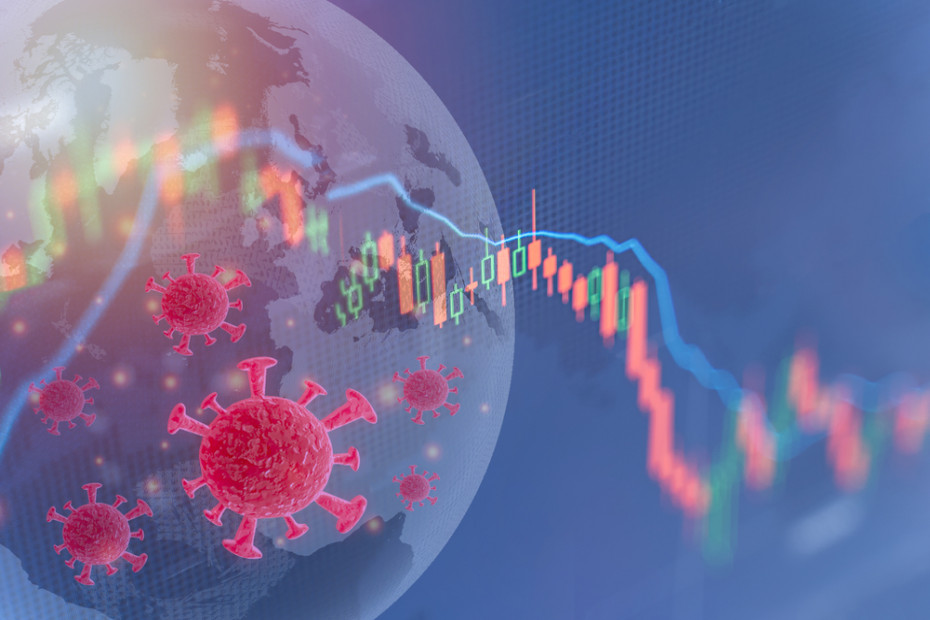 From irrational behaviour to economic-market failure
It is now 8 weeks since our first blog, launched on the eve of the UK being locked down due to Coronavirus (Covid-19). We launched our blog to provide regular and useful insights from our network of wealth managers and beyond, for all those who were understandably anxious about their financial wellbeing. Whilst it is fair to say that we have passed the 'panic stage', many are still extremely anxious.
In this blog post, you will get essential insights into the connection between behaviour and financial market failure during the pandemic. Read further to learn more about:
the importance of behavioural finance during the pandemic
three economic scenarios post-pandemic
going back to work after the lockdown
how you can benefit from wealth management
basic principles of business investments
The importance of behavioural finance
With anxiety comes irrational behavior, so how can we save ourselves from ourselves, and ultimately make it more likely that we achieve our investment objectives, and benefit from wealth protection?
Firstly, it is important to recognise and accept the biases we all have. We also need to comprehend that important decisions should take time and that we should deliberately seek impartial views that challenge our own. Finally, a robust, objective, and structured process is vital to minimising biases.
JM Finn has written an interesting insight "Rationalising the Irrational". Read here
For the benefit of those new to our blog, The Wealth Consultant is a free to use digital wealth platform helping clients to achieve financial peace of mind, a tall order in the current environment. However, it is at unprecedented times like these, and as some may argue not seen since WW2, that we must keep our head, or risk losing our mind; we must "Keep Calm and Carry On", in so far as that is possible.
Three economic scenarios
In our first blog, we highlighted Charles Stanley's three economic scenarios as to how things might play out. As the government starts easing some restrictions to try and get people back to work, the danger of a second spike in Covid-19 infections is very real. This means it will take some time.
Going back to work after the lockdown
On both sides of the Atlantic progress in getting back to work is slow and patchy. This is not going to be a sharp V-shaped recovery from the second quarter plunge in employment and output, as detailed in their latest insight "Tiptoeing back to work". Read here
The importance of having your wealth managed professionally
Over the past week, I have been speaking to several wealth managers in our network to get a feeling for how they, and their clients, have fared over the past two months. Fortunately, many went into this crisis with increased levels of cash, having already reduced equity exposure, and were able to take advantage of the market drawdown. Others have been arbitraging pricing anomalies of unit and investment trust managed by the same manager, a tried and tested strategy that often rewards those who understand the benefits of the investment trust and wealth planning. These examples demonstrate the reason for having your wealth managed professionally.
How wealth management works
The Wealth Consultant is here to put you in touch with the right wealth manager to meet your needs, and to empower you to take ownership of your financial wellbeing. Our wealth manager introduction service is free of charge. Many people, however, do not know where to start. If this sounds like you, please read our guide "Getting to grips with wealth management".
For those who may be ready to speak to a wealth manager, or have fared less well over recent months and may be looking for a change in wealth manager, you can Get Started by completing 10 short and simple questions. The Wealth Consultant will follow up a with a phone call, within 24hrs, to clarify your details, and to discuss your matched wealth managers with you, before arranging introductory calls for you with each wealth manager.
How does investing in a business works
The world of business investment management can be complex, but there are certain investing principles that can aid any aspirational investor. Whether you have £1,000 or £1 million to invest, Nutmeg has put together a useful guide that will stand you in good stead "The six principles of investing everyone should know". Read here
Please do get in touch if you would like to find out more or to book a consultation, or let us know how we can advise you by filling up this enquiry. Let's make your finances thrive!
Keep well, Keep Calm and Carry On.
Latest Blog