Blog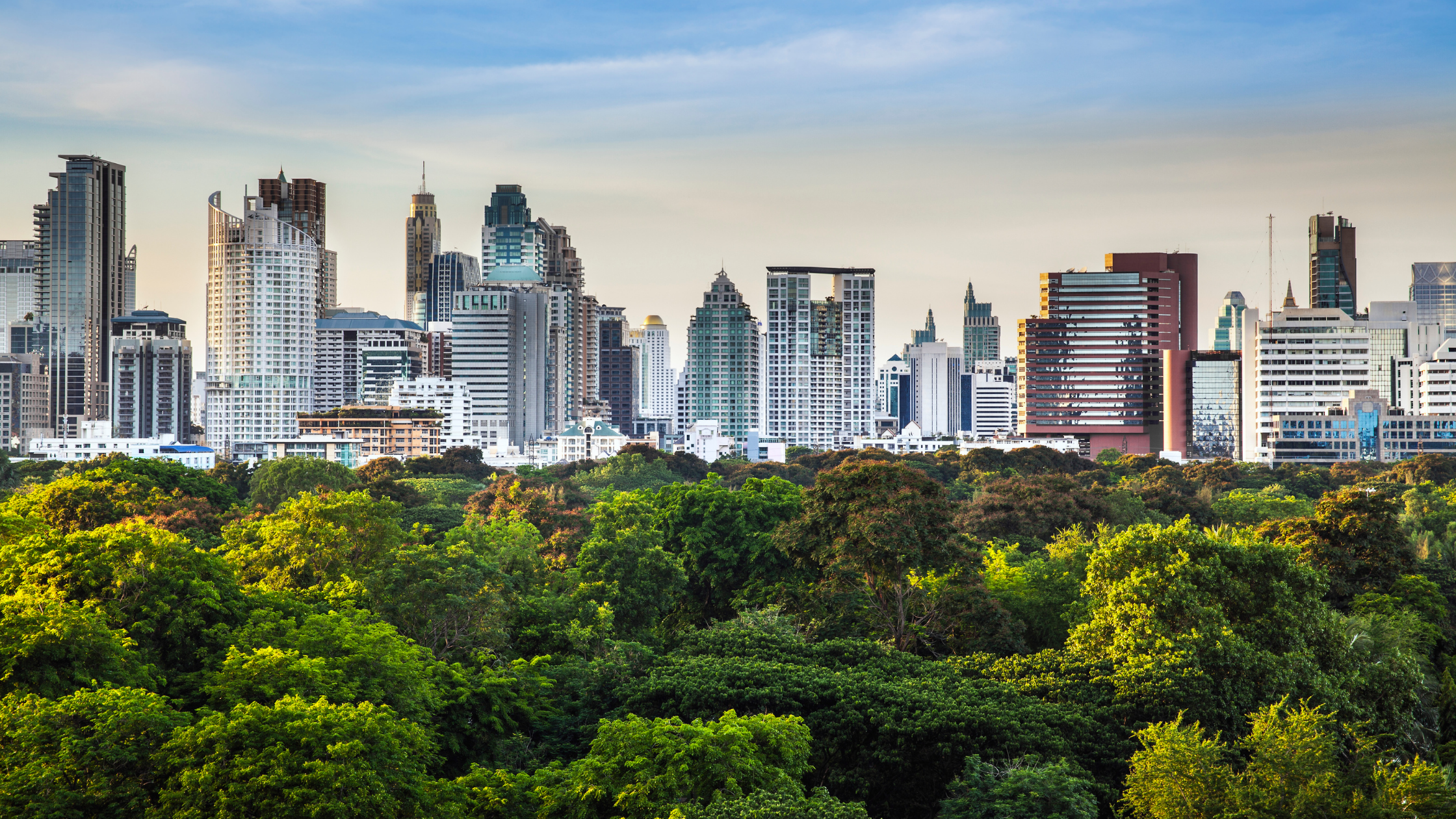 ESG: The Underdog Saving Our Planet?
Sustainable investment and the battle against climate change
What springs to mind when you think of tackling climate change:
Extinction rebellion? Banning fossil fuels? Turning vegan? or maybe even a 17-year-old Swedish girl striking at school?
Sustainable investing has endured a wave of publicity recently, yet it is rarely a first thought when it comes to looking after our planet.
Sometimes it is easy to detach oneself from such a colossal issue as climate change if the effects aren't felt directly. How then can one person living in the depths of the English countryside make any difference to rising sea levels?
It may come as a surprise, but by moving investments into sustainable funds, you could have 27 times more impact on reducing your carbon footprint than giving up flying or becoming vegan combined, according to Richard Curtis' 'Make My Money Matter' campaign. Responsible investing, if not already, is soon to become the next big step towards helping our planet and it involves every one of us.
What is the right approach? 
You are probably aware by now of what ESG is and how it has become an increasingly relevant topic of discussion, as outlined in our Guide to ESG Investing. Now more than ever, companies are subject to harsh scrutiny and are pressured into improving their Environmental, Social and Governance policies. The Financial Times argues that Covid-19 has merely hastened this process as people are becoming more conscious of the importance of health, social conditions and the environment around us. The real question is: how are individuals and larger companies approaching this challenge?
There are two approaches one can take towards sustainable investing. The first is simply to avoid investment in certain industries which are harmful to the environment, such as oil, tobacco, fossil fuels etc. Divestment will in turn choke the demand for shares and make it much harder for the companies to raise capital.
However, many have criticised the divestment approach as insufficient for making significant progress. Bill Gates told the Financial Times "Divestment, to date, probably has reduced about zero tonnes of emissions". This is because usually there are other, less scrupulous, investors willing to buy the shares.
Active engagement is another path climate-conscious investors can take. This involves a collaborative and constructive approach encouraging more companies they work with to increase efforts to tackle climate change. Although shareholders can and do make a difference, engagement works at its best when large investors can collaborate their efforts to build a constructive strategy to improve their impact on the environment.
Make My Pension Matter
There is over £3 trillion in UK pension funds invested into different companies for future savings. Shockingly, the majority of us do not know where and how our pensions our being invested. As more people are checking where their pensions are going, they are horrified to learn that their money is invested in harmful companies, unstainable supply chains and climate change enhancing industries.
This formed the foundation for the Make My Money Matter campaign, co-founded by Richard Curtis and Jo Corlett. The campaign has evoked a rethink, urging people to move investments into sustainable funds and calls upon the government to make sure pension funds align with environmental standards set in the Paris Agreement. The #PensionsWithIntentions movement has gone global and has established partnerships with the likes of BNP Paribas, Oxfam, Bafta, EQ Investors and many more authoritative organisations. The UK's biggest pension fund, Nest, has pledged to half its emissions by 2030 and go zero-emissions by 2050 by aligning their pension funds, setting the example for other organisations to follow.
The idea behind the campaign is to ensure that pension funds accurately reflect the values of the people who own them. It encourages everyone to take charge of their pension as something to be proud of and assured it is going towards helping our planet.
Now is the time for each and every one of us to take charge of our money and actively try to understand where it is going. What is the point in saving money in a world which is on fire?
Invest your money in line with your values
A false dichotomy has been created between sustainability and profit. ESG doesn't compromise on returns. In fact, it may prove even riskier to not consider it in your investment portfolio as companies are pressured to align to environmental laws and face financial penalties for when they do not. Clinging to this outdated notion could be financially damaging. 68% of UK savers are actually looking to consider people and planet alongside profit (Make My Money Matter). While sustainable investment may initially seem more costly, it avoids stranded investments that may not pay off because of long term environmental issues; sitting around is far more likely to erode away your investments, according to Mckinsey & Co. Moreover, Rathbones highlights how the market volatility triggered by the coronavirus pandemic has only emphasised the resilience of ESG investments. It is telling that ESG stocks have significantly outperformed global equities throughout this turbulent time. Find out more on investing for the future from our blog post.
Recent progress:
This month Rishi Sunak announced the country's first sovereign green bond for next year and making climate risk disclosure mandatory for major companies from 2025. This step is set to cement the UK's position as the global centre for green finance and meet investor demands for green bond instruments. In response to concerns regarding what counts as a green bond, Sunak also announced that they will implement a green taxonomy to provide a common framework for determining which activities can be defined as environmentally sustainable. Sunak told InvestmentWeek.co.uk. that these efforts will "Robustly classify what we mean by green to help firms and investors".
Where to start?
Investors wanting to make their portfolios greener will need to do their homework, but the main point of all this is to get this long overdue conversation started.
If you are stuck on where to start with your pension or are looking for further advice on ESG investing, The Wealth Consultant has all the resources necessary to set you on the right path to sustainable investing. With ESG specialist wealth managers, we can match you with the right person to get your investments on track with your values.
Latest Blog