Guides
Getting to grips with wealth management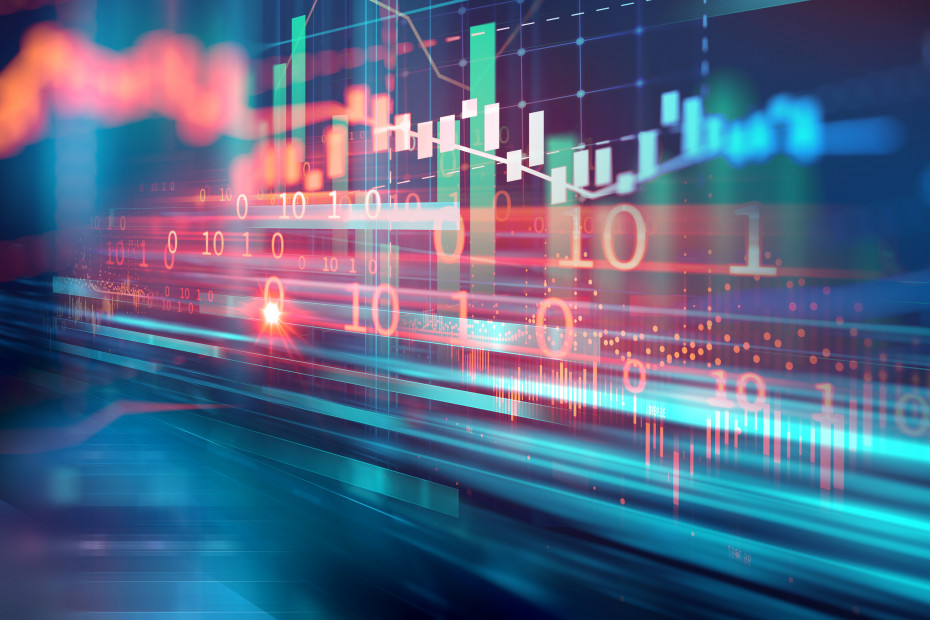 Finding an appropriate wealth manager can be a difficult decision, but it definitely is the most important choice you can make for securing your financial future. It is essential to understand what are your needs and which financial services are best tailored for your specific circumstances.
This entry will guide you through the decision-making process of finding wealth management services and meet your financial expectations. Read more about:
what services do wealth managers provide
what is the difference between wealth management and financial planning
how discretionary investment management differs from advisory investment management
who benefits from wealth management services
how to build a wealth manager – client relationship
What services do wealth managers provide
Wealth management refers to a wide range of dedicated financial planning services aiming to deliver custom business solutions to both independent clients and companies holding financial assets above high-net-worth.
Wealth management includes services, such as:
Wealth management vs financial planning
The definition of wealth management is broader than simply financial planning, as it can extend to include other professional services, such as legal advice and complex tax arrangements.
However, wealth management is not just about understanding an individual's financial situation, including their savings and investments, income, and outgoings. It is a far more holistic service that takes into account every area of a client's life beyond their immediate financial needs to include their life plans.
Wealth management does what it says on the tin, to a certain extent – a wealth manager will take a client's wealth and manage it for them.
Discretionary investment management vs advisory
Investors will come across the terms discretionary and advisory in relation to wealth managers, and it is important to understand the difference prior to arranging an initial meeting with a wealth manager and committing to a wealth management service.
A discretionary wealth manager will invest their client's wealth at their own discretion. That means they will make the investment decisions for them, drawing on their own expertise to do so.
"This allows an investment manager to be responsive to market changes, as stocks can be bought and sold as and when their professional judgment dictates," says Christopher Barrett, investment director at wealth manager JM Finn.
"Additionally, it allows an investment manager to trade on behalf of all their discretionary clients at the same time, which can be more efficient and often more cost-effective."
An advisory wealth manager will make recommendations to the client on how they might want to invest their wealth, but will have to gain the client's approval before making those investments.
"This service is for those clients who want to be more involved in the management of their portfolio and have the time to discuss each and every transaction."

Mr Barrett
This means advisory wealth management is typically a more expensive service when compared to discretionary wealth management, due to those additional layers of client reporting, Mr. Barrett says.
In both cases, the wealth manager will have come to those investment decisions having met with and fully understood their client's financial goals and their appetite for investment risk.
The Financial Conduct Authority, which regulates the financial services industry, states: "In both cases, the firm has an ongoing responsibility to ensure that your investment portfolio remains suitable for your attitude to risk and investment objectives. This is different to transactional advice, where the firm is only responsible for the suitability of investments at the time that advice is given."
Knowledge is power
Among those who do not have any wealth invested, 39% say this is due to a lack of knowledge, according to asset manager BlackRock's Investor Pulse survey, which was conducted among 4,163 UK respondents.
What do wealth management firms do
The Wealth Consultant can empower you to take ownership of your financial wellbeing so that you can go into a meeting with a wealth manager armed with some knowledge about the profession. This will ensure you get the most out of not just that introduction, but the ongoing relationship you might choose to have with the firm or individual.
It is important to understand what a wealth manager can do for you. Wealth management is not about pushing a certain product or service to clients or recommending a one-off investment.
Many people decide they want some financial planning advice at a significant financial milestone in their lives. Therefore, if you are seeking the services of a wealth manager it is usually with some kind of financial goal in mind, or to ask for some specific advice or guidance.
Who benefits from wealth management services
According to the 2019 EY Global Wealth Management Research Report, among the clients planning to use or considering wealth management advisory services:
61% are starting a business;
60% are buying a house;
59% of people have inherited some money;
58% are planning to have a child;
53% are retiring.
While you might meet with a wealth manager to discuss one of these life events, they will want to get a wider understanding of your future plans and a holistic view of your investible assets.
Depending on where you are in your life, the wealth manager's role might be to grow your assets or it might be to protect the wealth you have already built up. The Wealth Consultant can help match you to the right wealth manager for an enduring relationship.
Research by accountancy firm EY reveals that the highest use of advice and planning is during what it calls "major life events".
What is financial planning and wealth management
Wealth management can also help clients to deal with fairly complex financial situations. This might be a client who has a business to sell, or someone who has recently divorced and needs to split their assets, or wants to plan to leave an inheritance to their children or grandchildren.
Will Dobbs, an investment manager at wealth manager Charles Stanley, says: "Everyone's circumstances are different – therefore it is important to truly understand a client's needs and ambitions to ensure they are making the right decisions.
"A wealth manager will not only advise on the most suitable, tax-efficient way to invest, but also then make the most suitable investments for the client's long-term interests."
You should use the time you have with them face-to-face to make sure you understand exactly what it is they can do for you.
It could be useful, before you meet with a wealth manager, to have prepared a list of questions you would like to cover off during the initial conversation. The Wealth Consultant offers consultative one-on-ones for clients who have additional questions and concerns, or for those with more complex situations.
Wealth Management Advisor – Client Relationship
Even if a client chooses a discretionary fund manager, maintaining the relationship will be important for both sides.
Typically, an annual meeting will suffice, but if you are going through another 'life event', or your circumstances change, then informing your wealth manager will be essential. In particular, if it is something that affects your own appetite for investment risk, or has tax planning implications, your wealth manager is likely to want to arrange a face-to-face meeting.
Mr Barrett says the flexibility of the service is one of the benefits of wealth management.
"For example, should your circumstances change at any point, a discussion with the wealth manager can re-set the plan and investment objectives can be altered accordingly," he adds.
Mr Dobbs lists several attributes of a good wealth manager: "Someone who is able to fully understand a client's requirements, someone who has the ability to adapt and change as the client's needs adapt and change, and someone who can take a holistic approach."
Wealth management is all about looking after a client's long-term interests, so expect the relationship to be an enduring one.
This is also important to bear in mind, as entrusting a wealth manager with your investible assets will not change your fortunes overnight. Both you and your wealth manager should be in it for the long term.
The Wealth Consultant believes that to enjoy success, you have to have the right conversation with the right wealth manager. For that relationship to prosper, it is imperative to match you with a wealth manager, with whom you can relate, trust and get along with, and this is what The Wealth Consultant looks for when matching you with a wealth manager.
If you would like The Wealth Consultant to help empower you to take ownership of your financial wellbeing, please get in touch with us. Get started today by completing our short and simple questionnaire, and get matched to a wealth manager who meets your needs.

Find the best wealth manager for you
Regardless of your wealth, we believe that everyone should have access to professional investment advice. Giving you peace of mind that your financial wellbeing is in good hands. The Wealth Consultant makes it personal to you.