Blog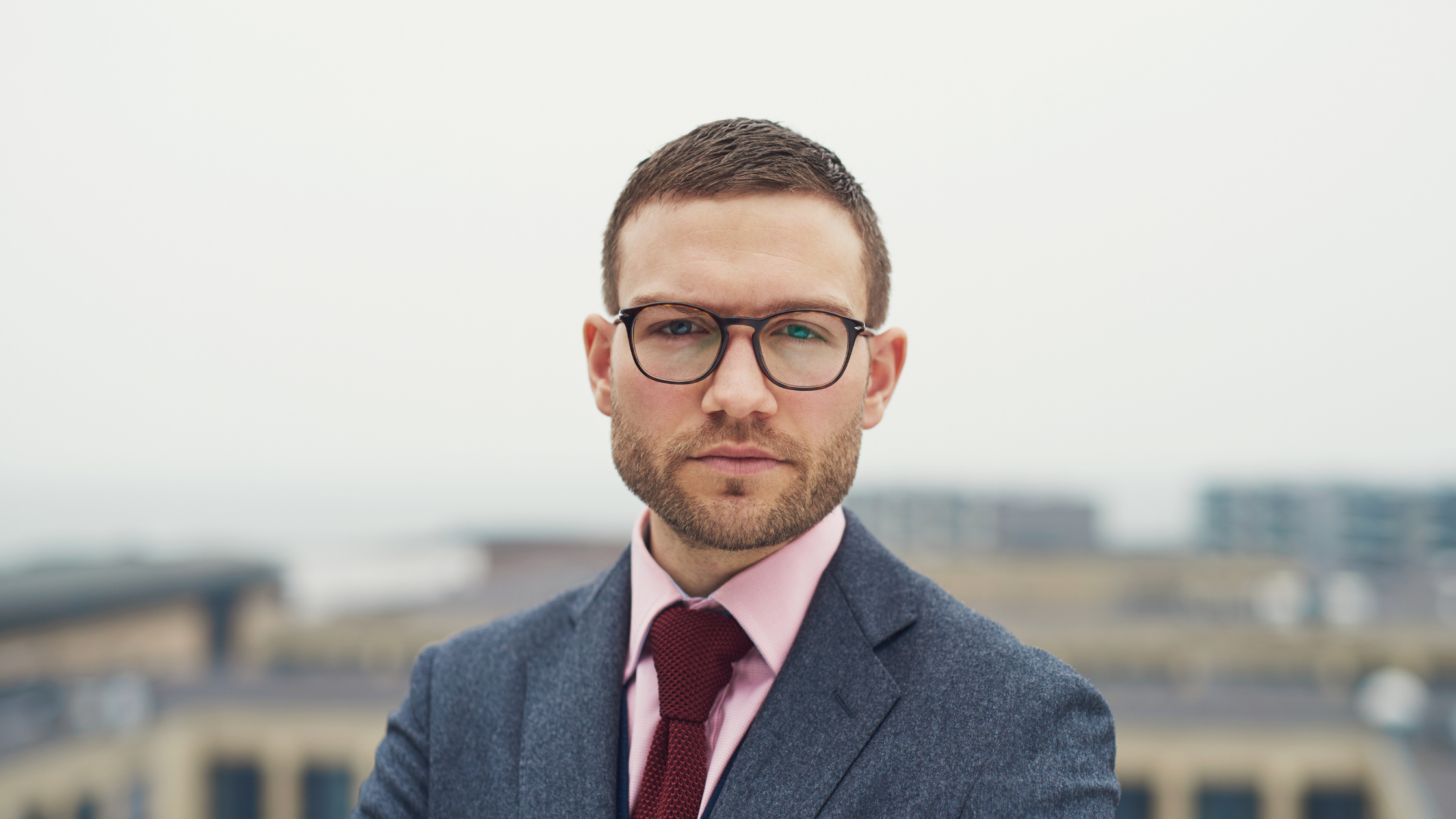 Lock Down Your Financial Resolutions for 2021
Yet again we find ourselves in another national lockdown. 2020 has definitely had its trials and tribulations for us all and just as we think we are coming out the other side, something else stops us in our tracks and puts us right back where we started. Whilst the vaccine rollout came as welcome news to all of us, our optimism has been quickly stunted as the new variant of the coronavirus has swept through the country and locked us away once again.
Given this, what better a way to start the year than by taking control of your financial wellbeing. Much remains beyond our control at the moment, but personal finance is something we can all control and get on top of. With the dreaded tax return deadline quickly drawing closer, now is the optimum time for the long overdue financial health check we have all been putting off and setting some financial resolutions for the year ahead.
'Financial resolutions' may sound like a fad but taking time at the beginning of the year to assess your current financial situation will stand you in much better stead for the future and enable you to realign your financial goals. Here are some of our own financial resolutions we will be making to prepare us for what is inevitably going to be another turbulent year:
1. Decide on a clear financial plan
As with any new task, it is vital to have a clear plan, so you know what you want to achieve and how you are going to go about it. One thing the pandemic has taught us is that we need to expect the unexpected. Forbes encourages us all to prepare for these unique challenges which may jeopardise our efforts to reach our financial goals.
Making a plan is well worth the time and effort it takes as you can focus on what you want to achieve in the time that you have. Of course, everyone's plan will differ; whether it is savings focussed or investment driven. Deciding on a clear plan at the beginning of the year will make it ten times easier to navigate your finances not only during the current upheaval but well beyond into the future.
2. Set small and achievable goals
There is nothing worse than setting resolutions to then abandon them a week later. For this reason, Wealthify encourages setting specific but realistic goals in order to sustain good financial habits. Once you have defined your financial plan, it is important to narrow it down to individual steps you intend to take. By breaking it down into manageable steps it will become much more digestible and you'll soon realise reaching your long-term objectives is feasible.
3. Check in with your wealth manager or financial advisor
This may sound obvious, but it is worrying the number of clients who do not keep in regular contact with the person who manages their money. It is essential that you align your strategy with your wealth manager/financial advisor. Now is the time to be challenging them and ensuring they are working in your best financial interests.
You may even realise that your wealth manager/financial advisor is no longer the right one for you. In fact, one third of wealth clients are looking to change wealth managers (CityWire). If you are not completely satisfied, you should raise your concerns with your wealth manager and perhaps consider moving. The Wealth Consultant is here to guide you through this process and ensure that you find the right person to achieve your goals.
4. Save
Whilst staying in has undoubtedly impacted our social lives, for many of us it presents a valuable opportunity to think about saving some money. Now is a good time to consider putting aside money each month that you perhaps would otherwise have spent on going out. To waste £5,000 a year, only takes £13.70 a day of unnecessary spending. Suppose instead you invest this £5,000 a year for 25 years, and it grew at a 5% PA (net of fees), you would have an investment pot of £267,500 (The Wealth Consultant).
5. Invest (tax efficiently)
You may then want to consider additional ways of improving your savings such as taking advantage of tax efficient investment wrappers like ISAs or SIPPs. ISAs offer generous tax benefits and an allowance of up to £20,000. Making the most of your annual ISA allowance is a tax efficient way of growing your investments according to Standard Life, but if you don't use it, you lose it, so ensure you meet the annual deadline of 5th April.
6. War Chest
Morgan Stanley suggests saving into an emergency fund to help keep you afloat in turbulent times by setting up a monthly transfer from your current account to your savings account. Having 3-6 months' worth of emergency funds is a good idea at all times, especially when we cannot predict what the year will bring.
7. Consider a wealth coach
This may all sound rather easy in theory. However, knowing where to start and how to change your habits can be extremely challenging and overwhelming without guidance. In fact 48% of the participants in Schroders' Personal Wealth study admitted to being stressed about finances. Wealth coaches are there to help you get your finances back on track and allow you to better understand your own relationship with money. If you are feeling stressed and anxious about money, we can introduce you to a wealth coach who will put you at ease.
8. Start somewhere! Need help? Reach out to us!
All it takes is one conversation to get you started. By talking to someone, you can make it clearer in your own mind what your current situation is and where you want to get to. The Wealth Consultant aims to give you peace of mind by empowering you to take charge of your financial wellbeing. Lockdown could have actually been the blessing in disguise you were looking for to start regularly checking your financial health.
Latest Blog