Blog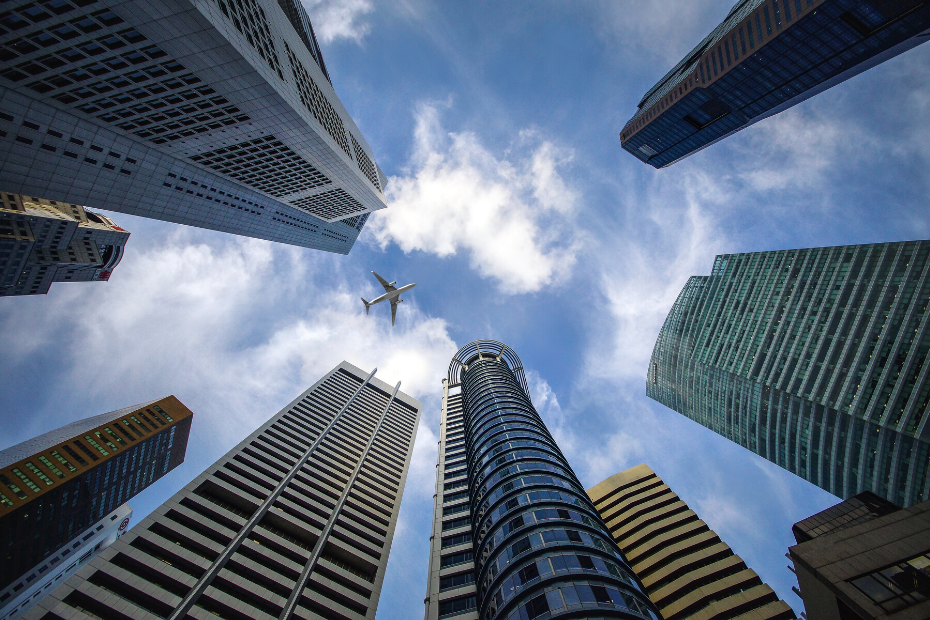 Taking steps out of cash: why now is the time for investments
"Why would I want to consider investments when I could just hold onto my cash, particularly now? I do not want my cash savings to be eroded by negative real interest rates."
You may think that now is the time to keep your money out of the markets, given the current global crisis. It might seem counterintuitive, but in fact it could be prudent to do the exact opposite if you can see past the market swings for the greater benefit of your long term financial goals. Here is why.
Keep Calm and Carry On
We are frequently reminded how one of the richest men in the world, Warren Buffett, has profited heavily from buying when everyone else is running for the exits.
Brewin Dolphin expands on this point, outlining how sell-offs in the market provide an opportunity for those who are looking to start investing while businesses have cheaper valuations.
Given that these valuations are fundamentally influenced by supply and demand it seems reasonable to suggest that, provided current fears of a second wave are calmed and a present resurgence in cases is brought under control, we could start to see a steady but slow rise in both supply and demand as fractured supply chains restart and civilian populations start to trickle out of lockdowns across the globe.
This would be welcome news, particularly if you have got time on your side. Brewin Dolphin go further to suggest that if you've no immediate need for your cash, investing for your future may in fact provide you with some sense of control at a time of crisis. The emotional benefits to sound investments are endless.
Inflationary Forces
A crucially overlooked prospect is the spectre of high inflation on the horizon. Potentially coupled with interest rates that are now close to zero in the United Kingdom, it does not make for a pretty sight for the everyday saver. With UK CPI inflation running at 1.19% and typical bank rates at around 1%, your cash is losing you 0.19% pa in real terms.
Conversely, on initial inspection one could accurately state that the initial effects of the pandemic have been entirely deflationary, as corroborated by MoneyWeek. The oil price has crashed, no one has been spending money on anything except consumer staples, and unemployment is surging. So, are our present fears unfounded or not?
How Might Inflation Appear?
Schroders make the following suggestions:
First off, global monetary and fiscal easing is unlike anything seen in our times before and is likely to create inflationary pressures soon. Quantitative Easing by central banks is skyrocketing, leading to a record surge in money supply globally.
Second, the supply shocks from the US-China trade war last year have now been exacerbated by global lockdowns, with the potential to cause significant de-globalisation, which is likely to be inflationary.
Thirdly, after a collapse in oil prices and a wider bear market for other commodities, significant supply destruction is underway. Any signs of demand returning to normal would increase commodity prices from their current historical lows.
What to Do?
Whilst we ourselves may not be able to prevent this inflationary environment from materialising across the globe, the good news is that as investors we are able to insulate ourselves against it, and investments, not cash, are the solution.
If we do begin to see a more pronounced upward trend in the rate of inflation as suggested by the Financial Times, now would be a particularly good time to look at holding investments rather than cash.
No Time Like the Present
It is far better to use some of your cash for investments, rather than keeping it all in savings. Finding a Wealth Manager who will buy and hold your investments to take maximum advantage of market cycles will help protect your capital, whilst delivering a positive total return over cash.
If you are sitting on cash and looking to optimise its value for the sake of your long-term financial goals, investments are the perfect avenue for you to explore with us.
After all, it's not about timing the market, but time in the market.
Regardless of your wealth, we believe that everyone should have access to professional investment advice. Giving you peace of mind that your financial wellbeing is in good hands.
The Wealth Consultant can help you find a suitable Wealth Manager to protect your finances against the threat of rising inflation. We will make it personal to you, whatever your circumstances.
Contact Us Now so we can match you with and introduce you to three wealth managers, simply and free of charge. Let us find you the right wealth manager.
Latest Blog