Guides
Out with the old, in with the new: A guide to changing your wealth manager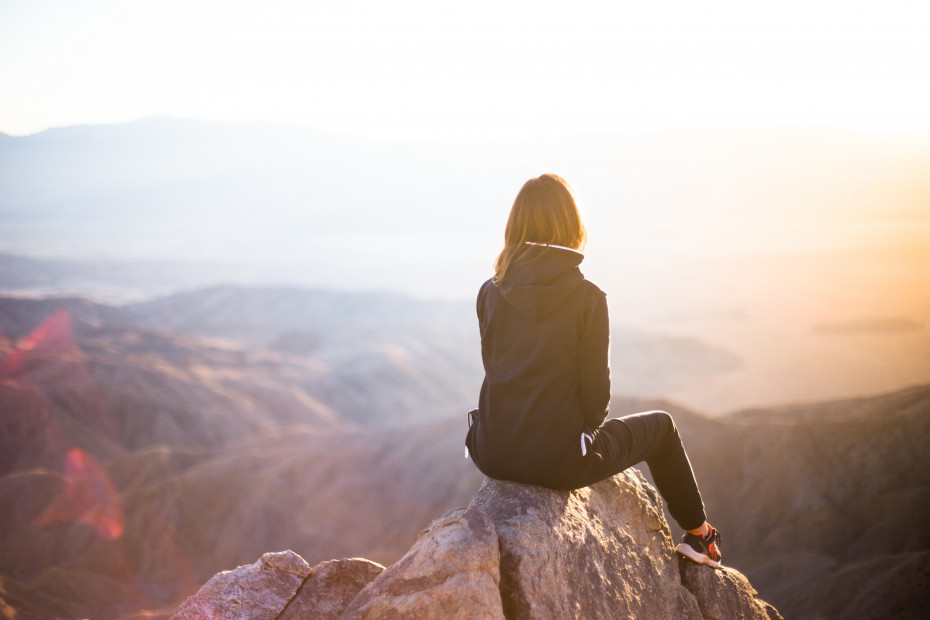 When is the right time to switch your wealth management advisor
Over the coming months, many clients will find themselves questioning their existing wealth management arrangements. This is perfectly natural in the current market environment. Increasingly I am asked, "should I change or move adviser or wealth manager"? This guide should help you answer that question by looking at some of the common issues that may prompt a change, debunking some of the myths that prevent a change and discussing the practicalities of changing.
According to EY, One-third of clients plan to switch wealth management providers over the next three years. Interestingly, wealth managers reported that approx. 30-40% of new clients were clients moving from a different wealth manager. So, if you are thinking along those lines, you are not alone. Read further to get valuable insights into:
what are the main reasons for changing your wealth consultant
questions you need to answer before changing your financial advisor
how difficult it is to change your wealth manager in 2020
wealth management fees and costs
Main reasons for changing your wealth consultant
Paul Derrien, Investment Director at Canaccord Genuity, is one of several wealth managers to state two clear reasons for changing:
Poor performance (net of fees)
Poor service.
He goes on to say "wealth management is about building a trusting relationship for many years with perhaps a family, a business, or with trustees. This bond enables the relationship to navigate the tough times as well as the good and regular, open communication is at the heart of this." Alarmingly, recent research from Boring Money, suggests that 26% of clients have had no contact with their IFA during the Covid-19 pandemic!
Other reasons often muted for seeking a change are mismanaged expectations, not feeling valued, lack of attention and insight into the client's unique circumstances, and perhaps more commonly a change in circumstances, such as a bereavement or divorce. Of note, according to Spectrum Group, 70% of women change their wealth manager within one year of divorce or being widowed.
Four questions you need to answer before changing your financial advisor
What level of service are you experiencing? Are you enjoying regular communications from your wealth manager or adviser, and is it personal to you? Are your current managers meeting your expectations, as your trusted adviser and do you feel valued as a client, by them?
What has performance been like? It would be unreasonable to judge purely based on performance during the pandemic, but this should certainly be considered. To what extent were your investments protected on the downside, and to what extent did your investments participate when markets rebounded?
Intricately linked to performance, are costs. What has performance been like net of fees? Are you fully aware of what you are paying for the services that you receive? Might you be charged exit fees? Read our guide "Making sense of wealth management fees".
Has your situation or circumstances changed?
Changing your wealth manager in 2020
Given that one-third of clients plan to change their wealth manager, what are the reasons stopping them? Neil Jones, Investment Manager at Manorbridge Investment Management, suggests "It's really often down to inertia and having the time to think about it properly, as it is one of those jobs which can always be looked at 'tomorrow'. However, the lockdown has provided the time, and the opportunity for people to reflect on their current arrangements and to take ownership of their decisions, whether it is out with the old, in with the new, or not."
Nick Percy Davis, Investment Director at Charles Stanley highlights "more than you would expect to say the awkwardness of ending their existing relationship. This is understandable given that some relationships are longstanding, but it is important that you are getting the best service and achieving your required investment outcomes".
Other reasons for not changing exist due to the quantum of perceived paperwork, administration, and associated costs, especially exit fees! Paul Derrien, Investment Director at Canaccord Genuity comments that "paperwork in getting a new account set up can be lengthy these days however you should be guided through this by the new wealth manager, so this is fairly straightforward".
How easy is it to change your wealth advisor
"Quite easy in practice", says Rupert Forest, Principal at Raymond James Thorpe Park Leeds, "as it simply requires the setup of new accounts and the transfer of holdings. The process is not difficult but can be time consuming as the outgoing manager may drag their heels on transferring holdings or providing the appropriate information. However, all this can be dealt with through good communication and clear setting of expectations by the new wealth manager".
When asked this question, other wealth managers agree:
"Very easy – we always look to make this as simple as possible for clients and will pre-complete as much of the paperwork as possible, along with handling the transfer of investments", says Neil Jones.
Paul Derrien added that "it should be remarkably straightforward. As soon as the new paperwork is completed, the new wealth manager will take on all the responsibilities of the transfer and there is nothing further that you will need to do".
And Nick Percy Davis commented that "it does require some effort, but much of the heavy lifting can be undertaken by the new Manager. I would think of it as a more cathartic exercise than a chore."
Wealth management fees and costs
So, back to costs. How much should you expect to be charged when changing your wealth manager? Paul Derrien comments that "this can vary significantly depending on the firm that is being left, the number of assets held, and the type of assets held, so there is no typical charge for changing. Thus, the cost of transfer may be negligible or as large as 1% of the assets transferred. Either way, this should be viewed in the context of future returns over many years and not present a reason to stay with an underperforming provider".
Both Paul Derrien and Rupert Forest agree that there is scope for the new wealth manager to reimburse or absorb some or all the transfer costs, depending on their size. Nick Percy Davis stressed that it is important that "all investors should check that they are not being contracted in or subject to hefty transfer out fees in the event they want to move".
It is worth noting that whilst none of the wealth managers that we spoke to charge an exit fee as such, they do usually charge an administration fee for handling the transfer. These are typically charged at £10 – £20 per line of stock, so if you held 35 stocks, you would be charged £350 – £700. This is clearly hugely different to being charged up to 5%, by way of an exit fee, as some wealth managers seem to see fit!
If, having read this, you are thinking that perhaps you should change, then you should change. A relationship between a client and wealth manager is built on trust. When this gets eroded for whatever reason, it is hard to recover the relationship. You need to implicitly trust the person who is managing your financial affairs.
I hope this guide has given you the impetus to think about your situation and empowered you to act. Do not put it off The Wealth Consultant is here to help you navigate a change and will introduce you to the right wealth manager to meet your specific needs, free of charge. Make an enquiry, or let us know how we can help by filling up this questionnaire.

Find the best wealth manager for you
Regardless of your wealth, we believe that everyone should have access to professional investment advice. Giving you peace of mind that your financial wellbeing is in good hands. The Wealth Consultant makes it personal to you.