Guides
Going robo: A digital wealth management & strategy guide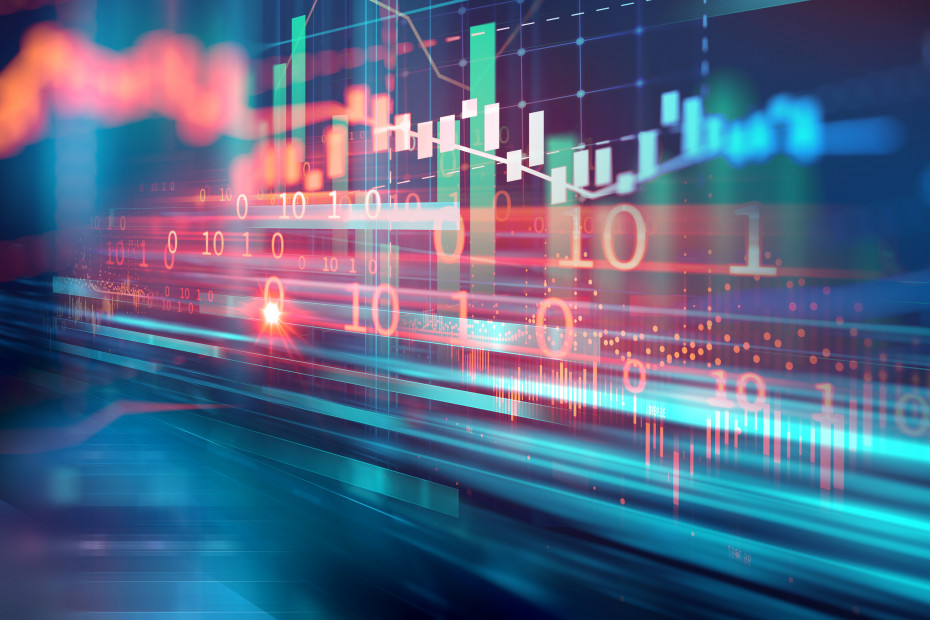 When do I need to contact a financial advisor?
In certain circumstances, it does not necessarily make economic sense to engage with a discretionary wealth manager or financial adviser. Typically, it is those clients with less than £100k who get left behind and fall into the aptly named "advice gap". Most wealth managers will not take on new clients with investible assets under £200k, although we do have several on our platform who will go below that. But all is not lost, there are still solutions available to you, a plethora of them in fact, which can seem overwhelming.
Changes in regulation over the past decade, bought about by the FCA principally to protect retail investors, has inadvertently created an advice gap. This coupled with an increased focus on, and sensitivity to, fees, has led to the rise of digital wealth solutions, often, albeit inappropriately, termed robo-advice. But what is it?
Make an informed decision by learning more about:
what digital wealth management is
what is the difference between discretionary and advisory wealth management services
what digital wealth management platforms you can use
What is digital wealth management
Digital Wealth covers a wide range of investment solutions, that can be accessed online (digitally). In most cases, investors can open accounts with as little as £50, but they are not exclusively for investors with less than £100k, as some platforms attract clients with investible wealth up to £1m, we will be covering digital wealth, for the high net worth investor, in a separate guide in due course.
These solutions exist on numerous platforms, from execution-only (DIY) platforms, where you invest yourself directly in equities or funds, to platforms that create a portfolio for you based on your required outcome and risk parameters. In certain instances, an adviser is at the end of the phone to help you, but this is not always the case. And to ensure you make the most of your savings, you can shelter your business investments from income and capital gains tax with a SIPP or ISA.
Discretionary wealth management vs digital advisory services
Typically, digital wealth is cheaper than services offered by a discretionary wealth manager, although again this can vary quite considerably from platform to platform. This guide will take a look at the select few digital wealth managers that are on our platform. For a broader introduction of digital wealth platforms, and for further independent reviews, look at boringmoney.com and moneywise.co.uk, both provide regular and detailed reports on the digital wealth market, comparing fees, service, and in certain instances performance.
Digital wealth management platforms
We have identified three digital wealth platforms that offer investors a choice, depending on their levels of knowledge, confidence, and time. We will look at each, in turn, drawing out the key differences, to enable you to decide which may suit you best. It is worth noting that whilst we have selected three, there are plenty of other good digital wealth platforms out there, depending on your individual's needs.
Charles Stanley Direct
First up, is Charles Stanley Direct who offers a wide range of investment choices, including expert investment ideas and personal finance guides to help you consider your overall financial situation. Backed by Charles Stanley, one of the UK's leading Wealth Management firms, you can feel confident your investments are in safe hands.
If you are a first-time investor or are short of time, their preferred fund list and Foundation Funds and Portfolios are designed to make investing quick and easy whilst giving you access to the expertise of their in-house analysts and portfolio managers. For those who want to build their own portfolios, you can invest in Funds, UK and Overseas Shares, Investment Trusts, Gilts, Bonds, and Exchange Traded Funds.
BestInvest
Second is Bestinvest, powered by Tilney, who through their award-winning, cost-effective Online Investment Service, provides everything you need to choose and manage your own investments. It's easy to buy, sell, and review investments. There are more than 2,500 funds available plus ETFs, investment trusts, and almost all UK shares. If you would like to research investments or need inspiration, you'll find detailed fund factsheets as well as a wide range of articles and guides.
Even if you prefer a more hands-off approach to invest – because you don't have the knowledge or perhaps the time needed – they can help. They offer Ready-made Portfolios that are chosen and managed by their investment team, so once you've bought one, you don't need to make any further investment decisions.
Wealthify
Finally, the newest comer, Wealthify, backed by insurance giant Aviva. Whilst they do not offer any form of advice, it does provide discretionary wealth management. Investors can choose from one of five diversified risk-rated portfolios, which are invested mainly in passive investments, such as ETFs, this helps to keep the costs down, but on the flip side means at best your investment will perform in line with markets.
Wealthify is a much slicker platform than many of its peers, with a very good user interface, meaning you could produce your own portfolio, suitable for your level of risk, in a matter of minutes. It might be for you if, you have little to no understanding or interest of financial investments, but at the same time requires a greater leap of faith, being less established than the previous two.
Typically we don't draw comparisons on fees, however on this occasion, and given one of the reasons for enquiring robo advice is cost, it would seem strange not to. Charles Stanley Direct and Bestinvest are broadly similar, both offering a more complex fee structure owing to the wider services offered, and the simplicity of Wealthify.
Charles Stanley Direct charges a management fee of 0.35% capped at £240 per annum, with an additional tiered fund charges starting at 0.35% for first £250k. 0.20% on funds between £250k and £500k, 0.15% for funds between £500k and £1m, and 0.05% for funds between £1m and £2m. There are no additional charges for ISA accounts, but SIPP accounts are charged £100+vat.
Bestinvest charges a tiered management fee, with General Investment Accounts and ISAs starting at 0.40% for the first £250k, reducing to 0.2% on the next £750k, and 0% in excess of £1m, whilst SIPPs start at 0.3% for first £250k. The average fund charges are 0.67% There are no additional charges for ISA accounts, but SIPP accounts are charged £100+vat.
Wealthify offers the simplest fee structure, charging a management fee of 0.6%, with external fund management fee at around 0.22% for original portfolios and 0.66% for ethical investments.
It can be a daunting prospect to transfer your hard-earned savings to a computer, or an unknown entity, and hence why these platforms try to maintain a personal touch, much like The Wealth Consultant, and that is why they make the cut. Investments up to £85,000 are covered under the Financial Services Compensation Scheme (FSCS), offering further peace of mind.
The Wealth Consultant empowers you to take control of your financial destiny! Need professional advice? Make an enquiry, or let us know how we can help by filling up this questionnaire.

Find the best wealth manager for you
Regardless of your wealth, we believe that everyone should have access to professional investment advice. Giving you peace of mind that your financial wellbeing is in good hands. The Wealth Consultant makes it personal to you.