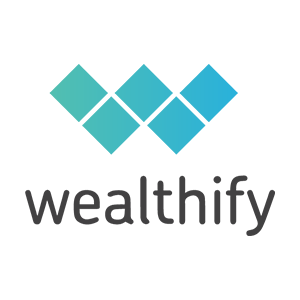 Wealthify
-
Wealthify
Wealthify is a brilliantly simple investment platform designed to break down barriers to investing. Our mission is to make investing as accessible as possible by delivering a straightforward, jargon-free experience.
Backed by Aviva, our Defaqto 5 Star rated investment service offers an easy and effortless way to invest as much or as little as you like. With no minimum investment, low fees, and access to your money 24/7, Wealthify allows customers to begin their investing journey in just a few taps.
To get started, simply choose how much to invest, and select the risk level you're most comfortable with. We'll do the rest – from picking the right investments to managing and optimising your plans on a regular basis.
And that's not all! With Wealthify, customers are always in control. You can check how your investments are performing on your dashboard at anytime, anywhere. And everything can be done digitally – from setting up a Direct Debit to contacting our Customer Support team via Live Chat.
Not only do we provide award-winning General Investment Accounts, Stocks and Shares ISAs and Junior ISAs – we also give our customers the option to make their investment plans ethical, so your money gets invested in companies that are committed to driving positive change in society.
At Wealthify, we aim to revolutionise the investment world and want to shape a world where everyone can take control of their financial lives without hassle – so you can spend more time doing what you love.
If you are interested in finding out more, you can find us at: Wealthify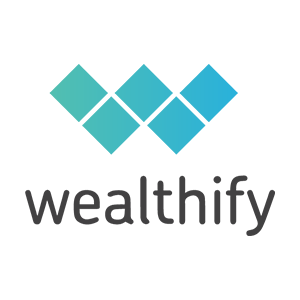 visit website
Get Started